6.5 Minute Soft Eggs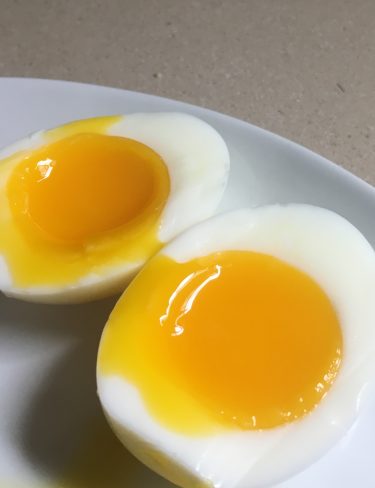 Recipe provided by Austin Personal Chef: Carlos Crusco
Ingredients:
Directions
Bring a pot of water to a boil over med-high heat. Using a spider or a slotted spoon, carefully lower the eggs into water one at a time making sure not to crack them.
Cook 6.5 minutes and immediately transfer eggs to a bowl of ice water.
Allow the eggs to chill until just slightly warm, about 2-3 minutes.
Gently crack eggs all over and peel under running water. Use immediately or keep the shell on and store in an airtight container in the refrigerator.
Eat as is with sea salt or use as a great addition to a Salad, Fried Rice, Bistec al Caballo, Pho or Ramen. Enjoy!