Roasted Potatoes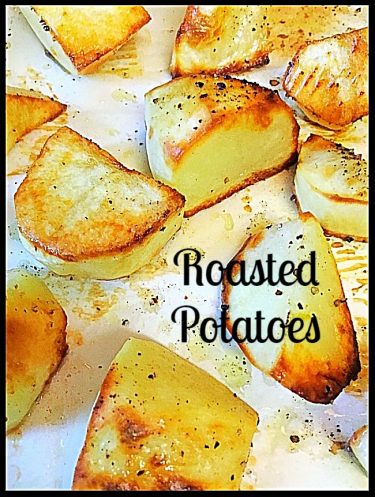 Recipe provided by Chef Crusco Catering in Austin, TX.
Ingredients
4 Yukon Gold potatoes – Peeled and cut into 1.5 – 2 inch pieces
EVOO – to season
Sea Salt & Fresh Ground Pepper – to season
Directions
Preheat oven to 450 degrees. Toss potatoes with oil and season with salt and pepper.
Spread out potatoes in a single layer on a parchment covered sheet pan. It is very important to allow space between the potatoes so the heat circulates and cooks evenly.
Roast, stirring once halfway through cooking, until potatoes are golden brown and crisp outside and tender inside, about 30-40 minutes. Remove from the oven and allow to cool a bit.
Serve family-style with a delicious Rack of Lamb or Pork Loin. Enjoy!