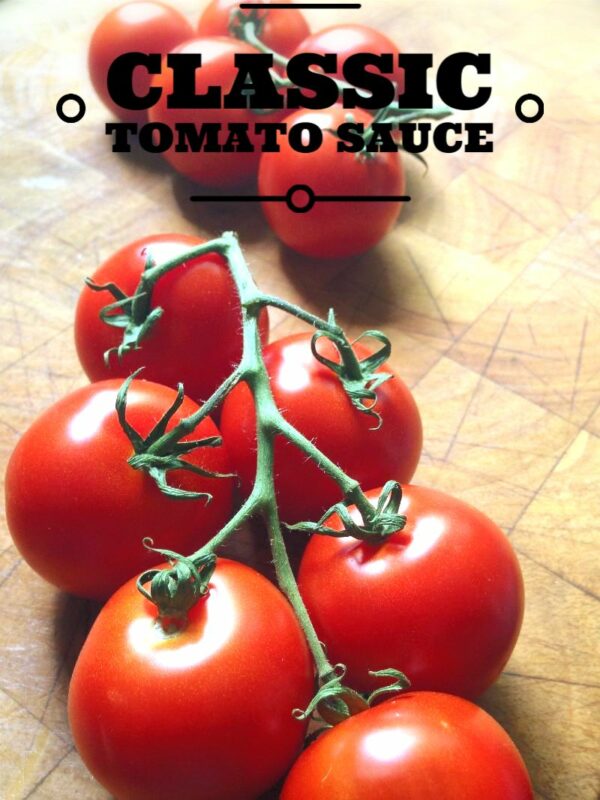 Recipe provided by Chef Crusco Catering in Austin, Texas
Ingredients
6 tbsps. Extra-virgin olive oil
1 small yellow onion – roughly chopped
1 stalk celery – roughly chopped
1 carrot – roughly chopped
2 cloves garlic – roughly chopped
Sea salt and freshly ground black pepper
2 (32-ounce) cans Whole Tomatoes- San Marzano are the best
2 dried Bay leaves
Parmiggiano-Reggiano Rind – leftover
2-3 tbsps. Unsalted butter
Directions
In a large Pot, heat evoo over medium-high heat. Add onion and saute until soft, about 2 minutes. Add celery and carrots and season with salt and pepper. Saute until all the vegetables are sweating, about 3-4 minutes.
Add garlic and cook for another minute. Crush the tomatoes with your hands and add to the pot along with the bay leaves and cheese rind. Simmer covered on low heat for 30-45 minutes or until thick.
Remove bay leaves and cheese rind, Taste and check for seasoning. If sauce still tastes acidic, add a pinch of sugar and unsalted butter, 1 tbsp. at a time until the flavor is balanced out.
Add half the tomato sauce into a food processor. Process until smooth. Continue with remaining tomato sauce. If not using all the sauce, allow it to cool completely and pour into 16 and 32 ounce deli containers as they will freeze up to 4-6 months.
Serve with your favorite fresh pasta, pizza or as a dip. Enjoy!